Michael LaCour-Little is Professor of Finance-Emeritus at California State University Fullerton. Prior to retiring from the university in 2016, Dr. LaCour-Little was Chair of the Department of Finance and Executive Director of its Real Estate and Land Use Institute.
He has also recently retired from Fannie Mae, where he was a Senior Director – Economics in the Economic and Strategic Research group for six years. In that role, he managed a portfolio of research projects and a team of economists. Dr. LaCour-Little was an executive in the mortgage industry prior to joining the faculty of Cal State Fullerton in 2006. From 2003-2008, he also served as Executive Vice President of the American Real Estate and Urban Economics Association. Prior to earning his doctorate in 1996, he spent decades in banking at both Wells Fargo and Citigroup.
His main research interest is real estate finance. He has published over forty articles and book chapters on housing finance and mortgage markets in peer-reviewed academic journals, including Real Estate Economics, The Journal of Banking and Finance, The Journal of Real Estate Finance and Economics, The Journal of Housing Economics, The Journal of Real Estate Research, The Journal Fixed Income, and Housing Policy Debate, and serves on a number of editorial boards. A native of California, he earned his Ph.D. at the University of Wisconsin, Madison, and undergraduate and master's degrees at the University of California. In addition to his industry and academic experience, Professor LaCour-Little has been a consultant to major financial institutions, law firms, and regulatory agencies and has testified before the U.S. Congress on topics related to residential mortgage lending.
For more information contact: Prateek Shah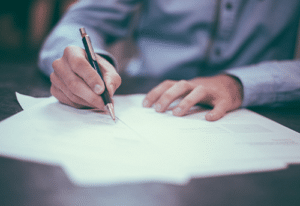 On Friday, October 7, 2022, Ambac Financial Group ("Ambac") and Bank of America announced a $1.84 billion settlement to resolve