Mr. Beach is the President of Business Consulting Group, a financial advisory and business valuation firm. He has served as an expert witness in a variety of complex matters involving valuation, investment banking, corporate governance, and damages. He has testified several times in Delaware Chancery Court, as well as in federal and state courts throughout the country. He has over forty years of experience valuing businesses, rendering fairness opinions, providing expert litigation support, and negotiating, structuring, and closing mergers and acquisitions, financings, strategic alliances, and joint ventures. Over his career, he has closed over 100 M&A transactions and over 100 financings with companies in the technology, healthcare, consumer products and financial services industries.
Prior to founding Business Consulting Group, Mr. Beach was a Managing Director of TM Capital. Prior to that, he was the President and founder of Boston Corporate Finance, a boutique investment banking firm focused on providing merger and acquisition, capital raising and general advisory services to global companies in the technology sector. Prior to BCF, Mr. Beach was a Group Head of Corporate Finance for KPMG, serving Technology clients of KPMG around the globe. Before joining KPMG, Mr. Beach was the Head of Investment Banking at Advest, Inc. and managed Advest's Technology Team. In addition to his Investment Banking duties, Mr. Beach was a Member of the Board of Directors of Advest, a member of the Executive Committee, was President of Advest Capital, Inc. and was responsible for establishing both a Venture Capital fund and a buyout fund.
Mr. Beach has served on the board of numerous companies and organizations and has advised many companies on their strategic development and direction. He has also served as President of the Connecticut Venture Group and as a member of the Board of Directors of the Connecticut Technology Council. He earned his CPA in 1983 and is registered as a principal with FINRA. Mr. Beach is a member of the National Association of Certified Business Valuation Analysts, the Institute of Business Appraisers, and the American Society of Appraisers. He earned his MBA from the Tuck School of Business at Dartmouth College, and his AB from Harvard College.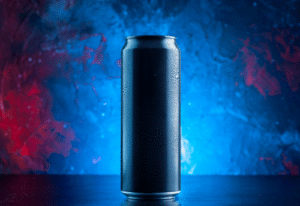 On Wednesday, August 2, 2023, PepsiCo, Inc. won summary judgement in US District Court for the Southern District of New