Dr. Jay Ezrielev is the Founder and Managing Principal of Elevecon, LLC, an economic consulting firm specializing in antitrust and merger review consulting in the Washington, DC area. He is also an Adjunct Professor at George Mason University's Antonin Scalia Law School, where he teaches a course on antitrust law and economics.
Dr Ezrielev is a former economic advisor to Federal Trade Commission Chairman Joseph Simons. He specializes in the economics of industrial organization, econometrics, and antitrust policy. With 20 years in economic consulting and government, Dr. Ezrielev has advised clients on numerous high-profile matters, including merger reviews, monopolization litigation, regulatory hearings, price–fixing litigation, intellectual property matters, contractual disputes, and class certification matters. Dr. Ezrielev participated in drafting the Vertical Merger Guidelines. He has extensive experience leading economic analyses, providing agency advocacy, assisting in preparation of expert reports and testimony, advising counsel on expert examinations, developing economic models, and performing econometric analysis of large data sets. He also taught financial economics as an adjunct professor at Johns Hopkins University.
Dr. Ezrielev previously worked as a scientist and software developer at Siemens Medical Systems and Goldman Sachs. He earned a Ph.D. in economics from New York University, an M.S. in electrical engineering from Rutgers University, and a B.S. in electrical engineering from Rutgers University.
For more information contact: Zach Frankel
REPRESENTATIVE EXPERIENCE
Agrium and Potash Corporation merger
Game Show Network, LLC v. Cablevision Systems Corp.
Laumann et al v. National Hockey League et al
Garber et al v. Office of the Commissioner of Baseball, Major League Baseball Enterprises Inc et al
Grupo FerroAtlántica and Globe Specialty Metals merger
United Parcel Service, Inc. v. European Commission
Abitibi and Bowater merger
AT&T and T-Mobile proposed merger
TFT-LCD (Flat Panel) Antitrust Litigation
Methodist Health Services Corporation v. OSF Healthcare System d/b/a Saint Francis Medical Center
Puerto Rico Telephone Company, Inc. v. San Juan Cable LLC d/b/a OneLink Communications
Mylan Pharmaceuticals, Inc. v. Warner Chilcott, PLC et al
The Tennis Channel, Inc. v. Comcast Cable Communications, LLC
US Airways and American Airlines merger
Microsoft-Yahoo! search combination
NFL Enterprises LLC v. Comcast Cable Communications, LLC
TCR Sports Broadcasting Holding LLP v. Comcast Corporation
American Express Travel Related Services Company, Inc. v. Visa U.S.A. Inc. et al
Transocean and GlobalSantaFe merger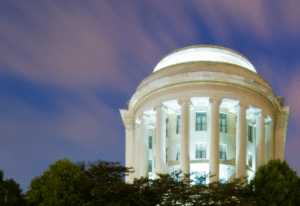 On Friday, September 1, 2023, the U.S. Federal Trade Commission (FTC) announced that the FTC and attorneys general from California,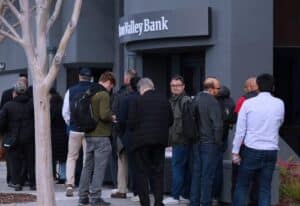 Over the course of a century — from the 1907 bank panic that led to the creation of the Federal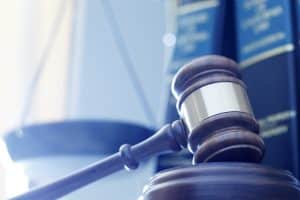 On March 15, 2023, a federal appeals court upheld a settlement of $5.6 billion between a class of merchants seeking