Dan is a Director at Coherent Economics.  Dan is a veteran FBI Supervisory Special Agent with 23 years of federal law enforcement experience.  Dan led complex white collar and criminal investigations that included asset tracing, accounting for the movement of money or physical assets between individuals and institutions and tracing financial activity across borders. Many of these investigations extended to activity and assets in the European Union, Central Asia, Far East, Middle East, and Africa. Dan has testified in dozens of criminal investigations and has extensive experience in national security, risk management, crisis management, and insider threat mitigation. Dan began his consulting career at PwC.   
As a consultant, Dan has led teams who conduct in-depth analysis, research, and offers recommended solutions to clients in high profile investigative, compliance, and risk assessment matters for a broad range of issues and allegations, including corporate fraud, questionable or challenged business activities, and accounting irregularities.  
Dan is an executive education lecturer at the University of Chicago's Booth School of Business and Graham School where he teaches law enforcement risk management strategy and intelligence-based decision making.  Dan is also an Adjunct Professor at Loyola University's Quinlan School of Business where he teaches Creation, Use, and Audit of the Blockchain, Advanced Forensic Accounting, and Emergency & Cyber Preparedness.  Dan has guest lectured at several business conferences and law enforcement groups discussing a wide variety of topics to include leadership, risk management, decision making, blockchain, ransomware response, rules of evidence, interviewing skills, and motivators to commit crimes.    
Dan earned a BS in Accounting from Le Moyne College, an MBA in Economics and Finance from the University of Chicago, a certificate in Counterterrorism Studies from the University of St. Andrews and a certificate in Blockchain Technologies from MIT Sloan School of Management and is a certified public accountant.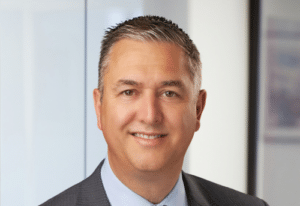 Coherent Economics is pleased to announce the addition of forensic expert Dan William. Dan joins Coherent as a Director, and brings